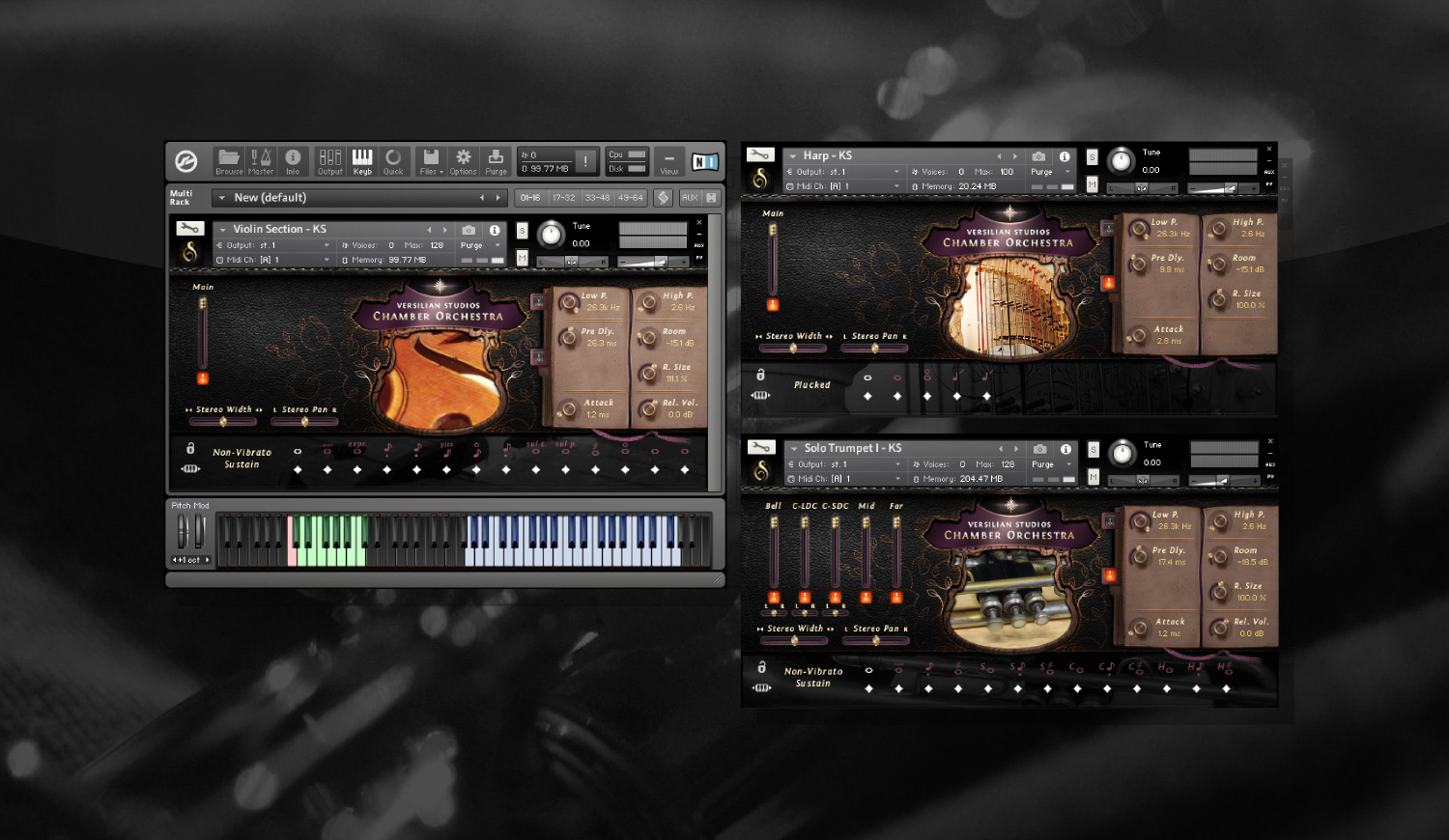 Three years in the making!
VSCO is a big Orchestral collection of digital music Instruments.
Developed together with Sam Gossner of Versilian Studios.
– 15.5 GB, including over 23,000 individual samples and 61,800 audio files.
– Over 90 unique instruments, all originally and faithfully recorded for this library.
– Over 430 individual .nki instruments containing over 500 articulations.
More Info & Purchase options here: http://vis.versilstudios.net/vsco-2.html
Library Demo Track using the VSCO Pro Version:

Library Playthroughs: